The Edit
Filming completed, Ben moved out to Beaconsfield to begin work with editor Andonis Trattos. Having spent two years attending the National Film and Television School, just around the corner, it was a welcome return. The school had been extremely supportive of the team in the lead up to the shoot and continued to be so throughout Post Production.
Every couple of weeks, often quite late at night, the school very kindly let the team use the cinema to review the edit. As students at the school we had seen the benefit of watching the film on the big screen throughout the edit process - playing a film on the largest screen possible really helps you to judge the pace and feel of the film in a way that I don't think is possible on a smaller screen.
Harry and Amanda were able to join us at some of these screenings and we also tested the film in front of an audience of people who were completely unconnected to both the film and the industry. It was really important for us to see how it was playing to regular filmgoers and, crucially, whether it made any sense.
After revisiting Entrecasteaux to shoot some additional material, the film was picture locked at the end of August 2016 and we moved on to the next stages of post-production - the sound mix and the grade.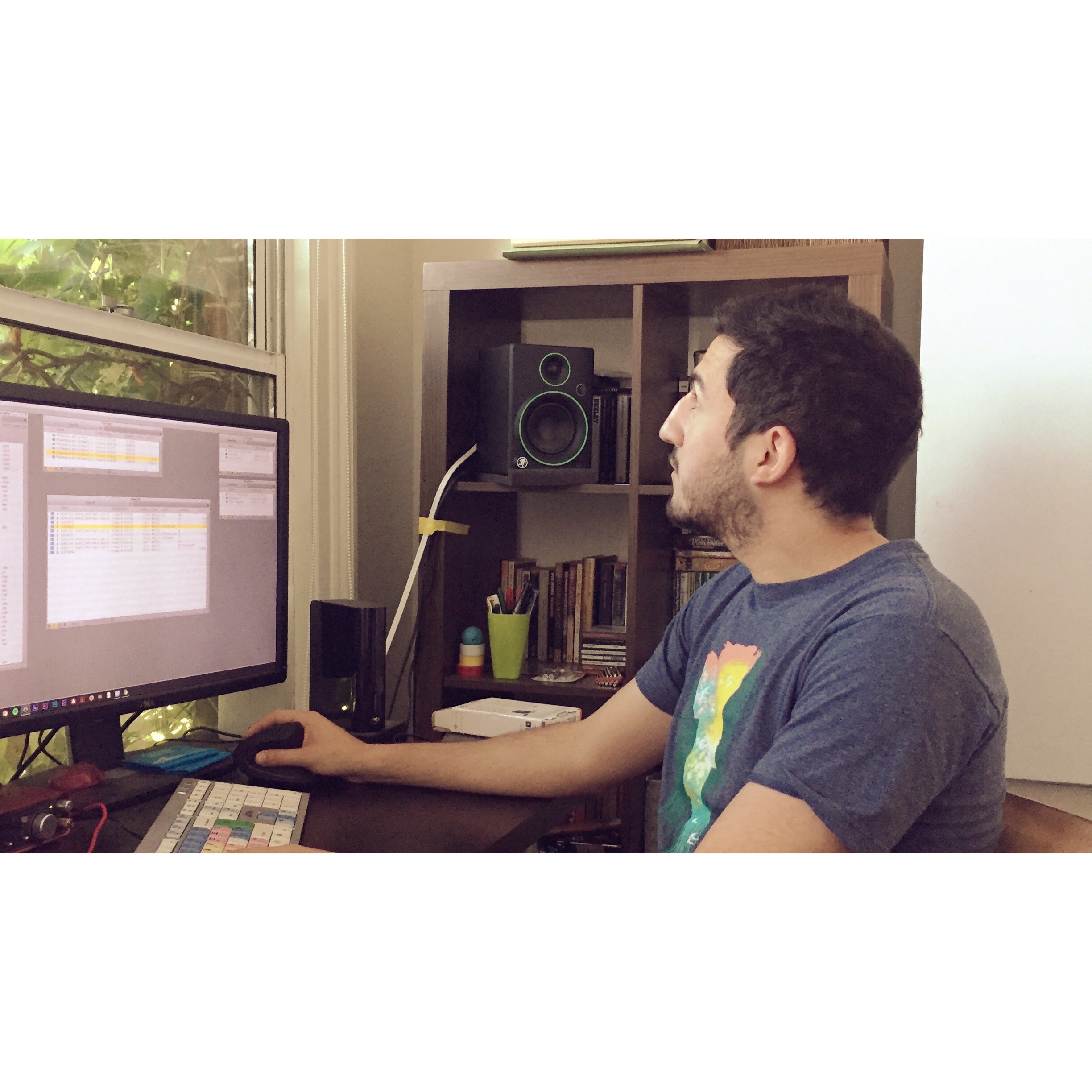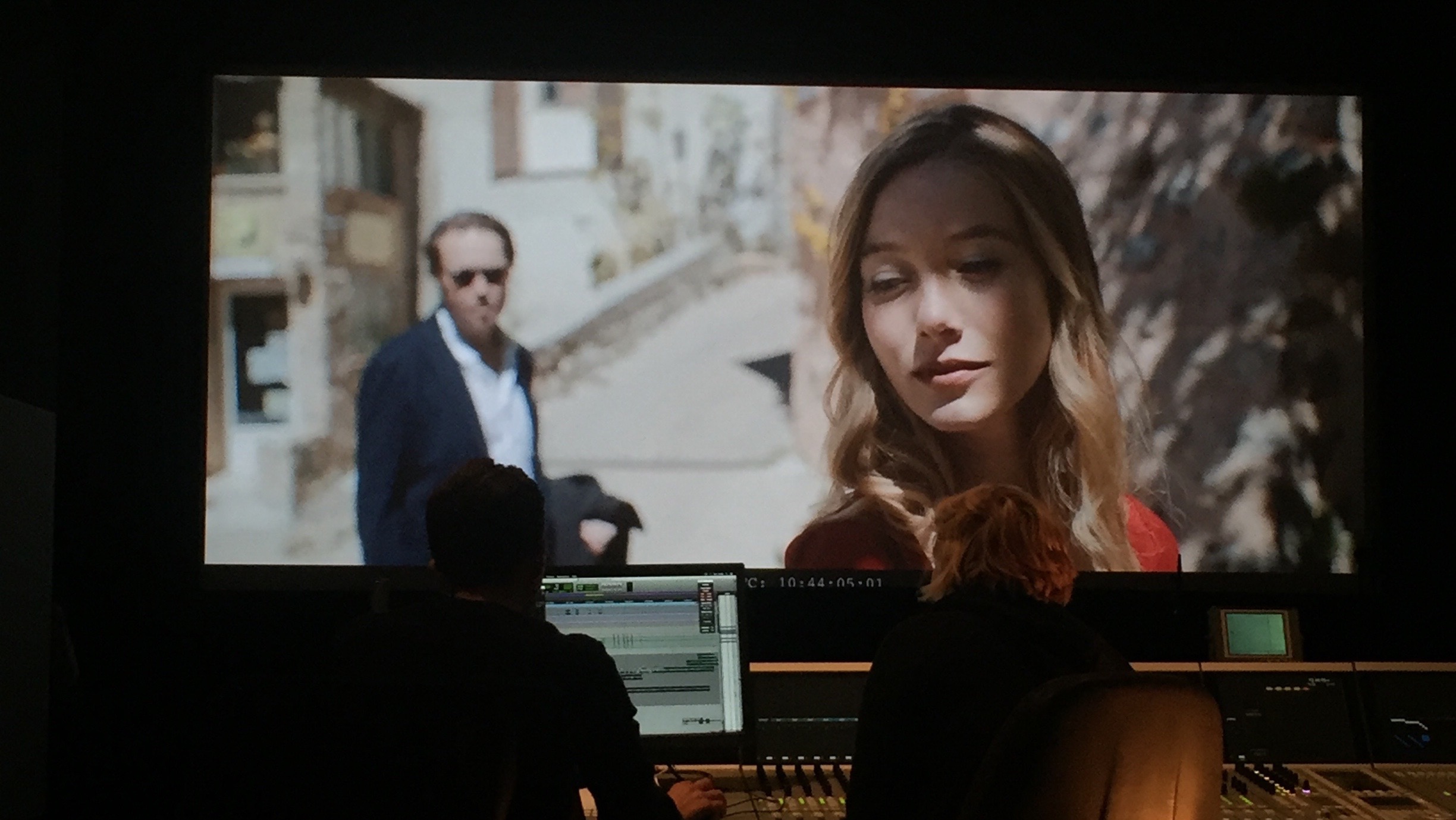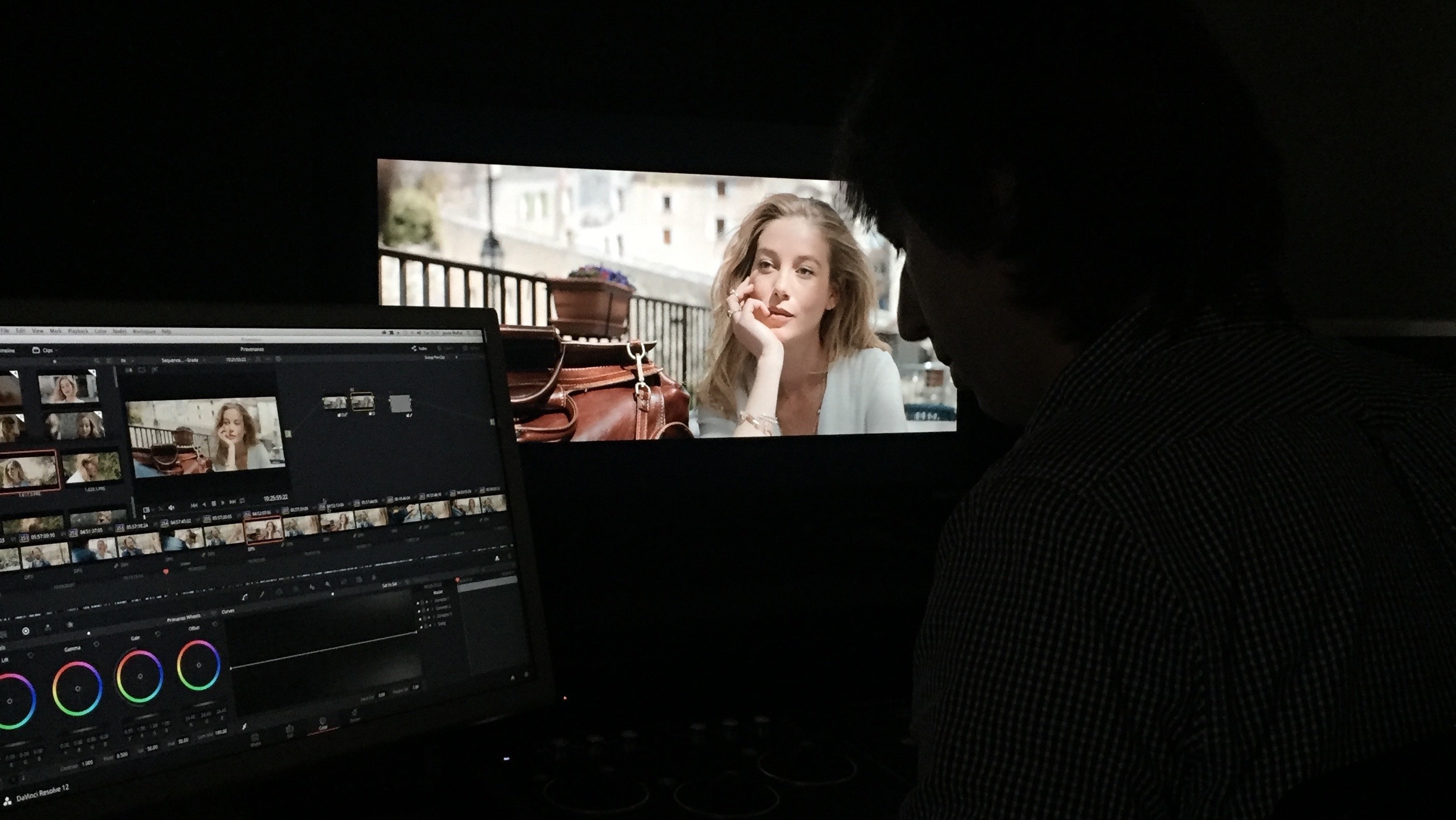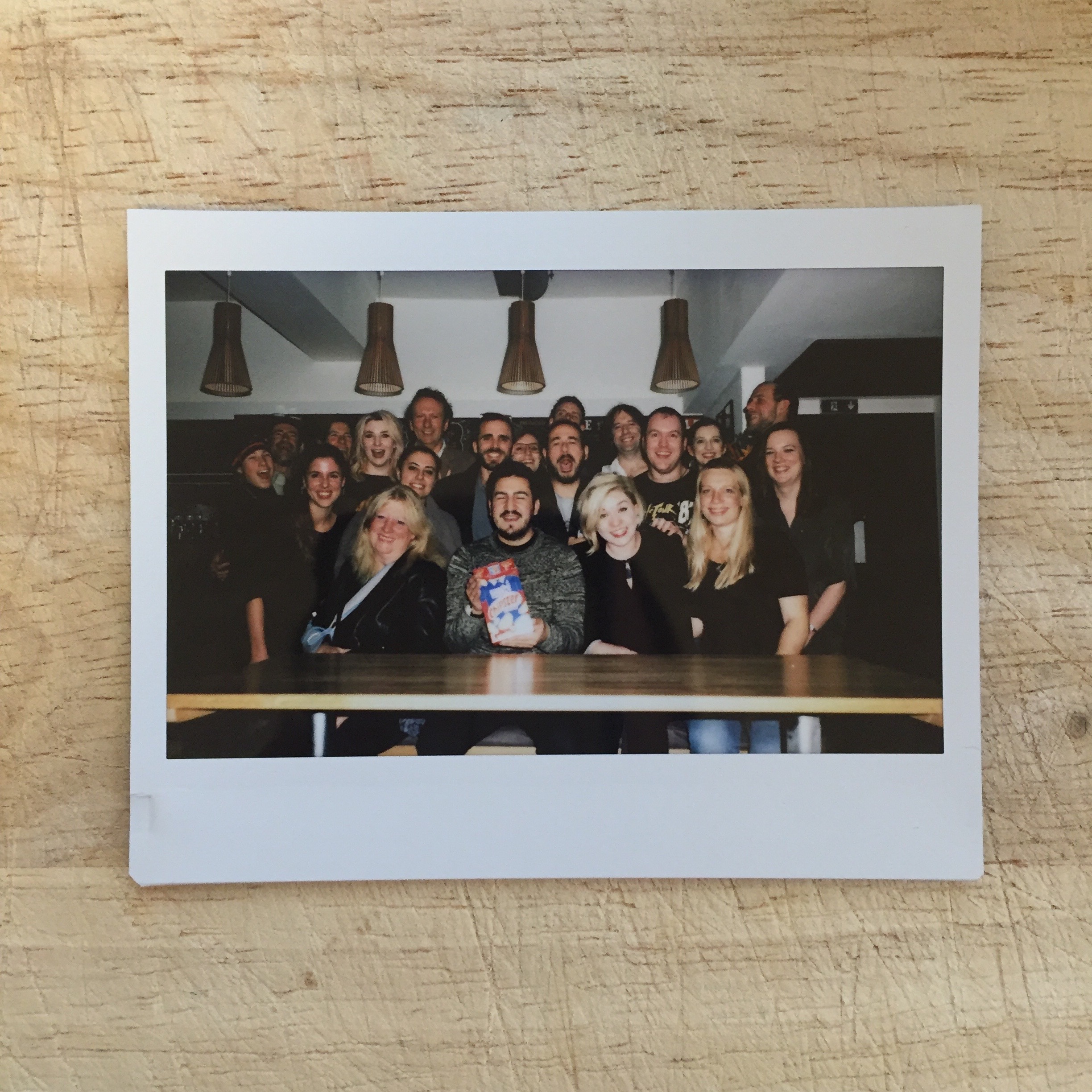 With the edit complete, Ben moved back to London to begin work on the sound design with Helen Miles who was also the film's sound recordist. Ben and Helen had met a few years before on the production of Harry Macqueen's film Hinterland, on which Helen was also the sound recordist and designer.
They both had quite clear ideas about what they wanted to do with the sound track and how they wanted to create a sense of the different time periods in the film.
The end result is extremely textured but also quiet, naturalistic and true to the real, and visual, landscape of Provence. One of the biggest challenges was how to tackle the music in the film. You can find out more information about their approach on the Music pages.
The final mix was completed in one of the dubbing theatres at the National Film and Television School, where Justin Dolby joined the team as dubbing mixer.
The final stage in the post production process was the grade. We were incredibly lucky to work with the brilliant Jason R Moffat who was responsible for grading two of Ben's previous films - Hinterland and Creditors.
By mid November the film was ready for a Cast & Crew screening, to a selected group of friends and family, before the finishing touches were completed in January 2017 - almost a year to the day since the ink had dried on the final draft of the script.